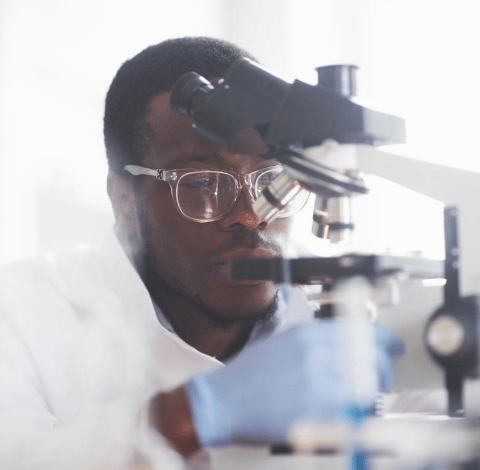 AMR Webinar: Detection of Carbapenemases
On Tuesday 29 June 2021, Una Health ventured into the world of online events and held their first virtual webinar, entitled "AMR Webinar: Detection of Carbapenemases."
Una Health are dedicated to the fight against antimicrobial resistance. We support clinical diagnostic laboratories with the provision of superior quality, highly accurate kits to aid rapid diagnosis of infection, leading to informed antimicrobial stewardship decisions and infection prevention interventions.
For our first webinar we very much wanted a 'by the people, for the people' experience, and chose to showcase a selection of customer experiences using the CARBA-5 kit from NG Biotech. In light of the COVID-19 pandemic, this event also served to function as a 'user group' type meeting, an educational opportunity to share experiences and information.
The one-hour webinar, chaired by Peter Lucas, Business Development Director, comprised:
Carolyne Horner, Scientific Lead Una Health, provided a brief overview of the AMR products available from NG Biotech.
Kerryanne Brown, Senior Biomedical Scientist, and Lydia Newall, Biomedical Scientist, at Whiston Hospital gave a thorough account of their experiences: "Validating an alternative method to reporting carbapenemase-producing Enterobacterales across two NHS trusts" – the alternative method being CARBA-5.
Holly Ciesielczuk, Clinical Scientist, at Barts Health NHS Trust (London) provided an insight into the use of the NG CARBA-5 in the largest NHS Trust in the UK.
Jo Fowler, Advanced Biomedical Scientist, at Sheffield Teaching Hospitals NHS Trust, described: "CARBA-5: The Sheffield way".
Francis Yongblah, Clinical Scientist, at Great Ormond Street Hospital for Children shared his experience of the "Detection of CPE in a Specialist Tertiary Paediatric Hospital".
Boris Crepey, International Sales Manager, NG Biotech, completed the session with a selection of update of developments that are in the pipeline.
Our five knowledgeable speakers shared their experiences of how laboratories across five different NHS Trusts, including specialist units, such as burns, spinal injuries, paediatrics, had integrated the NG CARBA-5 test into their routine CPE screening/testing algorithms. Each situation was unique.
We heard real-life examples of how the use of the NG CARBA-5 kit had saved time to a result and made crucial differences to infection prevention interventions.
We heard that the key to prevention of CPE outbreaks is a detection and confirmation method with high sensitivity, as the consequences of missing a potential CPE are serious.
The wealth of experience shared by each of our invited speakers overcame the inevitable 'first event' technical difficulties, the event ran to time, plenty of questions were asked and positive feedback has been received from delegates! All in all, as Peter predicted, it did 'turn out alright on the night!'
We wish to thank all our speakers for taking the time to contribute their time to this event; their collective experience was invaluable and attendees for bearing with us as we overcame technical issues. Thank-you to the Una Team who helped to make this event a success.
We look forward to welcoming you to the next Una Health webinar sometime soon!
Here are some quotes from delegates who attended the event:
"The seminar was useful as it gave insight into how other sites were using the lateral flow in the context of their CPE screening/testing algorithm."
"The webinar was really good, very informative."