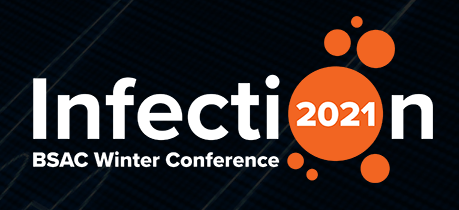 Last week, Carolyne Horner, Scientific Lead, Una Health Ltd attended the two-day BSAC Winter conference (9-10 December 2021). Due to the ever-changing situation associated with the COVID-19 pandemic, the meeting had been due to go ahead in person and online but was rapidly switched to a virtual meeting only.
The British Society for Antimicrobial Chemotherapy has been celebrating its 50th anniversary this year (1971-2021). Throughout the year they have invited well-known names in the field of antimicrobial resistance (AMR) to share their thoughts about AMR and contribute to a Vanguard Report. Many of those who have contributed to the BSAC Vanguard Report were either speakers at the meeting or chaired a session.
The content of the meeting spanned many aspects of AMR from drug development, the science of behavioural change, diagnostic stewardship, and discussion of the innovative antibiotic delinkage model being pioneered by NHS England and Improvement. In addition, there were important sessions addressing inequality and access to antimicrobials. These were passionate and candid presentations reminding delegates that countries in the global south need urgent interventions to prevent infections, such as access to clean water and sanitary living conditions, which will lead naturally to a reduction in the need for antimicrobials. In fact, there are more people dying today from the lack of access to quality antimicrobial drugs than there are from antimicrobial resistant infections. A sobering fact. That's the beauty of the BSAC events, you never know where the speakers are going to take you but you can be rest assured that it will be a thought-provoking and inspiring journey.
Membership to the BSAC is free and is open to everyone, whatever your profession and wherever you are in the world. If antimicrobial resistance and stewardship are your areas of interest, why not make it a New Year intention to join the Society and make a difference to AMR?