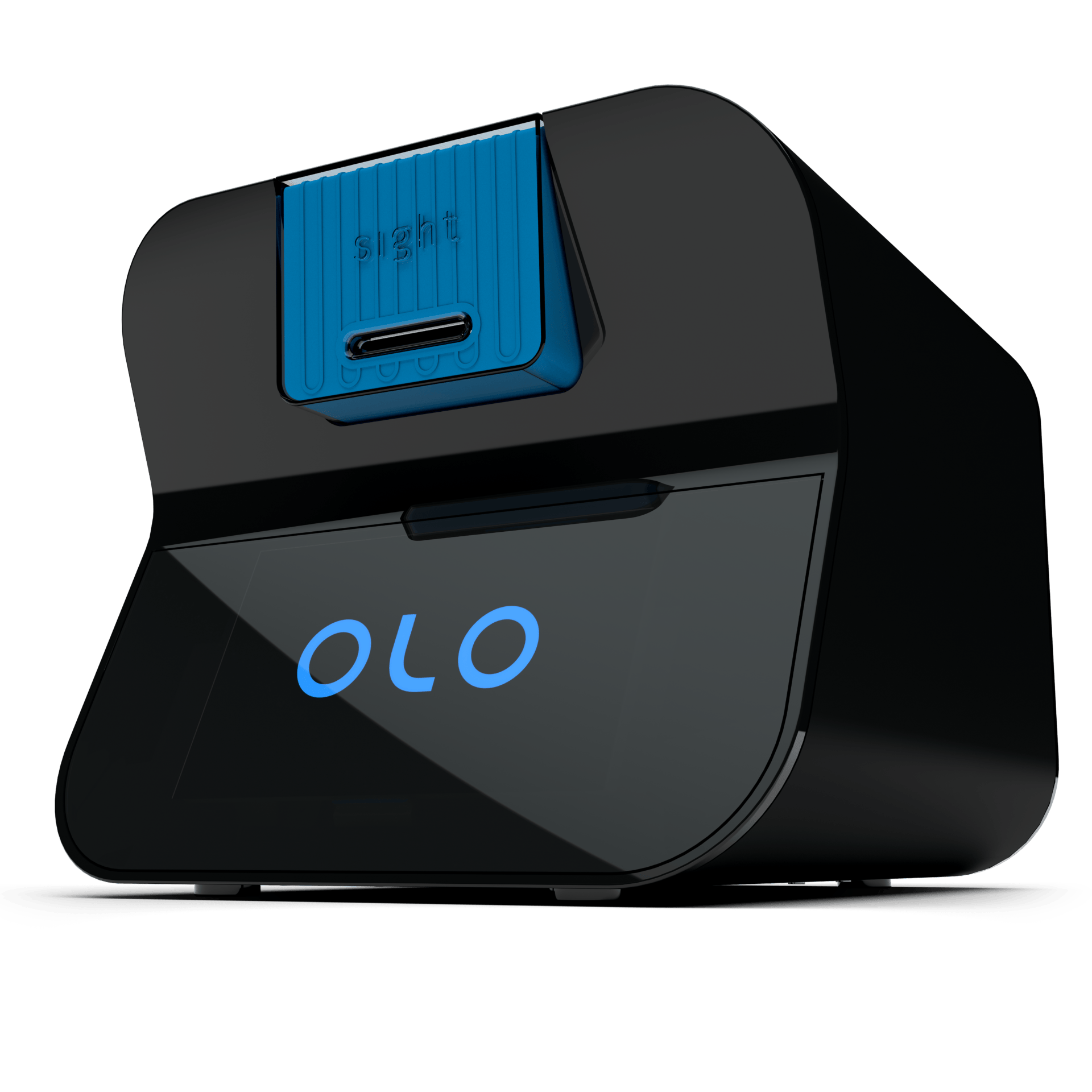 Introducing our product of the quarter, Sight OLO®
We are delighted to announce that Sight OLO® from Sight Diagnostics® is our product of the quarter.
OLO is the first lab-grade Full Blood Count (FBC) analyser truly designed for point of care. Combining digital microscopy with artificial intelligence, OLO can deliver FBC results in minutes, providing the full breadth and accuracy of lab testing.
Moreover, OLO is the first FBC analyser cleared for blood taken directly from either a finger prick or a venous sample. It performs a 5-part differential full blood count, including 19 parameters and advanced abnormality flags.
OLO supports decentralised testing, for example in community diagnostic hubs. According to BIVDA, 70% of all clinical decisions are influenced by diagnostics, so improving and speeding up results could have a significant impact on the patient journey. Sight OLO removes the need for a lab to perform FBC testing. As a result, patients can benefit from earlier, on-site testing, and a clinical decision can be taken within one consultation.
The compact device introduces a disposable cartridge, therefore requiring no reagents, tubing, instrument calibration or liquid waste disposal. It is also low maintenance due to its factory-calibrated nature.
Please email enquiries@unahealth.co.uk or visit the product page for more information Sight OLOⓇ – Una Health