Customer Story: Large London Laboratory Improves Carbapenemase Detection Workflow Switching To NG Test CARBA 5
Carbapenemase Detection: How Does The NG Test CARBA 5 Perform Compared To Molecular Assays?
Carbapenemase refers to a group of enzymes produced by certain bacteria that possess the ability to hydrolyse or break down carbapenem antibiotics. These enzymes act as catalysts, rendering carbapenems ineffective in treating bacterial infections. Of particular concern is the rise of carbapenemase producing Enterobacteriaceae (CPEs), a group of microorganisms resistant to the last line antibiotics used to treat them1.
Timely identification of CPEs is vital for guiding appropriate treatment decisions, implementing infection control measures, preventing the spread of these highly resistant bacteria, as well as combatting AMR (Antimicrobial Resistance).
Traditional methods of carbapenemase detection, such as molecular assays, have been employed to detect resistance genes. However, these methods often present challenges such as prolonged turnaround times, high costs and complex workflows. Molecular methods also identify the genotype, which does not always correspond to expression of resistance marker2.
In recent years, lateral flow immunochromatographic assays (LFIAs) have revolutionised AMR testing1 by overcoming the shortfalls of existing methods, providing an economic, simple and rapid means to detect antibiotic resistance. With comparable performance to molecular methods, LFIAs are changing the landscape of AMR detection in routine microbiology laboratories2.
In this customer story, we delve into the experience of South West London Pathology (SWLP), as they successfully transitioned from a molecular assay to NG Test CARBA 5. Through this transition, they have not only improved their time to result for carbapenemase detection, but also reduced costs and turnaround times, which may ultimately lead to better patient care.
---
"The BMS staff were impressed at how simple the test was to use. I would recommend the NG Test Carba 5 to other sites who currently do not have a method for detecting the 'big five' carbapenemases; or want to move away from ineffective workflows with molecular assays"

— Microbiology, South West London Pathology
---
---
Customer story
Large London Laboratory Improves Carbapenemase Detection Workflow Using NG Test CARBA 5
---
References:
Lateral flow immunoassays – a new era of AMR detection – https://unahealth.co.uk/blog/lateral-flow-immunoassays-a-new-era-of-amr-detection/
Pathology in Practice, April 2023 – Lateral flow immunoassays – a new era of antimicrobial resistance detection
Further reading:
White Paper – Lateral flow testing in an antimicrobial resistance pandemic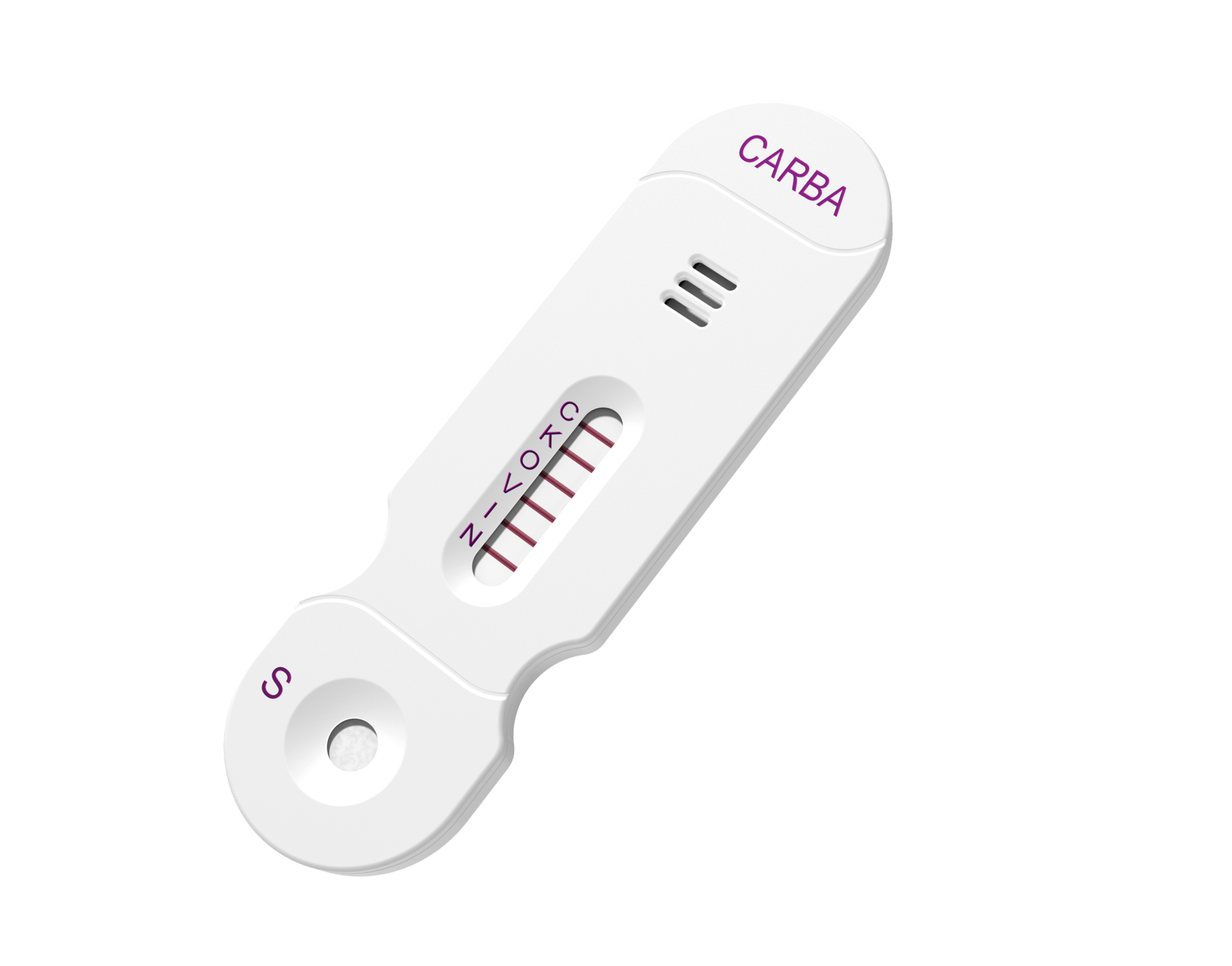 Discover NG Test CARBA 5