CRP on the QuikRead Go Helps Paramedics Diagnose and Prevent Acute Hospital Admissions
Background
A Primary Care Network has trialled measuring C-Reactive Protein (CRP) with their Home Visit Service team.
The Home Visit Service team are responsible for home visits to patients who are classified over the phone as acutely unwell but do not require a 999 call or an ambulance call out.
CRP is a protein that is released when inflammation or infection is detected by the body's immune system. It can be used as a non-specific marker of inflammation or infection along with vital signs and other supporting indications.
Data
The project led by the Local Medical Committee Executive based at one of the GP surgeries involved two QuikRead Go devices used to measure CRP.
The devices are portable, use 10ul of capillary blood (there is no need for venepuncture), take two minutes to give a result and are battery-operated. See the demo here. 
The data was gathered and presented in graphical format by the ICB involved in the project.
After three months of data, the outlook is very promising. CRP has clearly contributed to a number of patients avoiding hospital admission to A&E or an Ambulance call out [Figure 1]. This brings a significant saving in resources for the ICS and the Trust along with potentially preventing unnecessary hospital stays for a number of patients. Hospital stays can lead to hospital acquired infections, harm that could be avoided[1] and discomfort for the patient.
The results look very promising and the data shows a high percentage of patients classed as 'Hospital Avoidance' [Figure 1].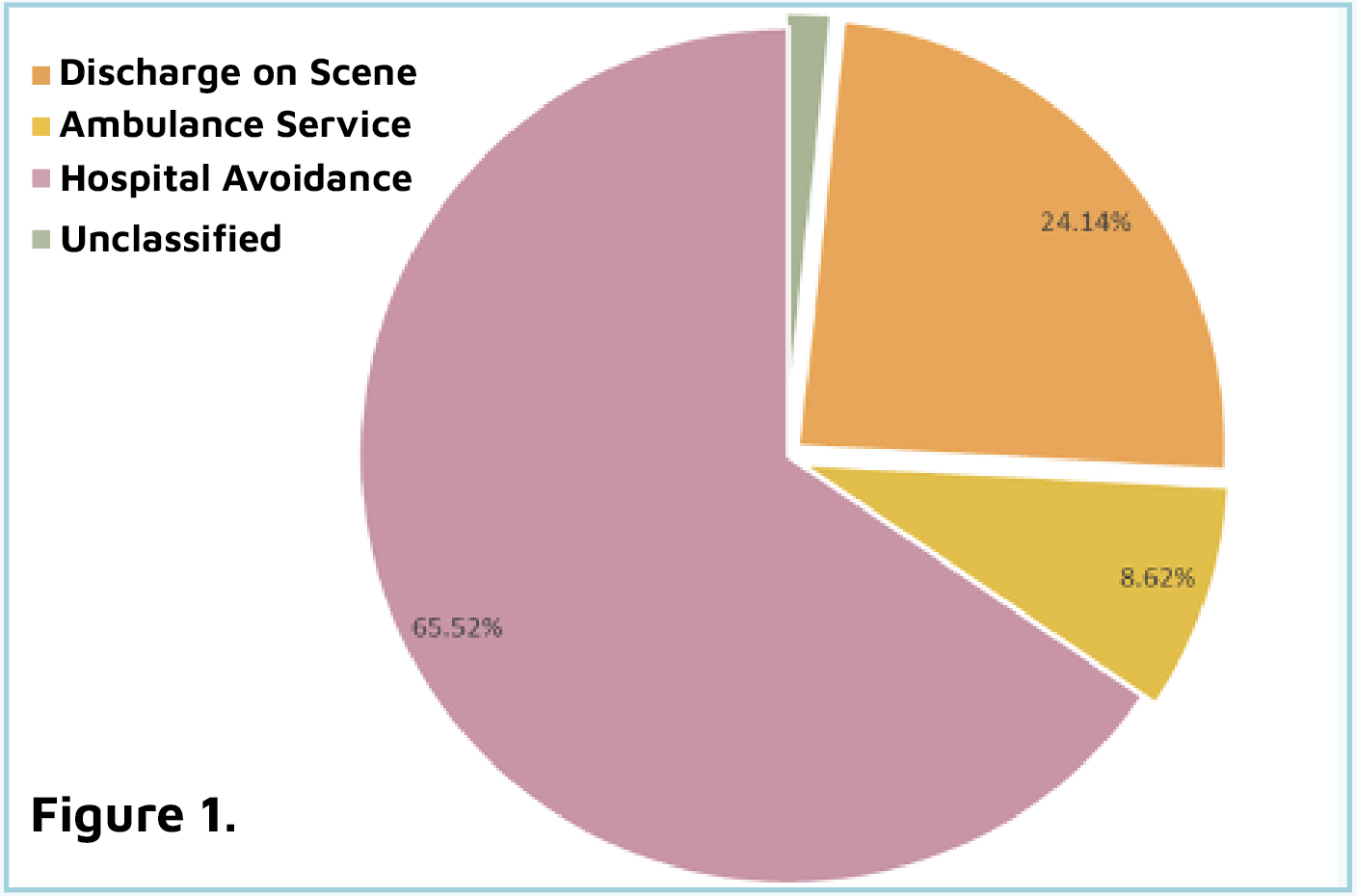 Figure 1 shows patients where the call out was coded as 'Infection' or 'Respiratory' and then classified as:
Discharged on Scene: 24.14%
Hospital Avoidance: 65.52%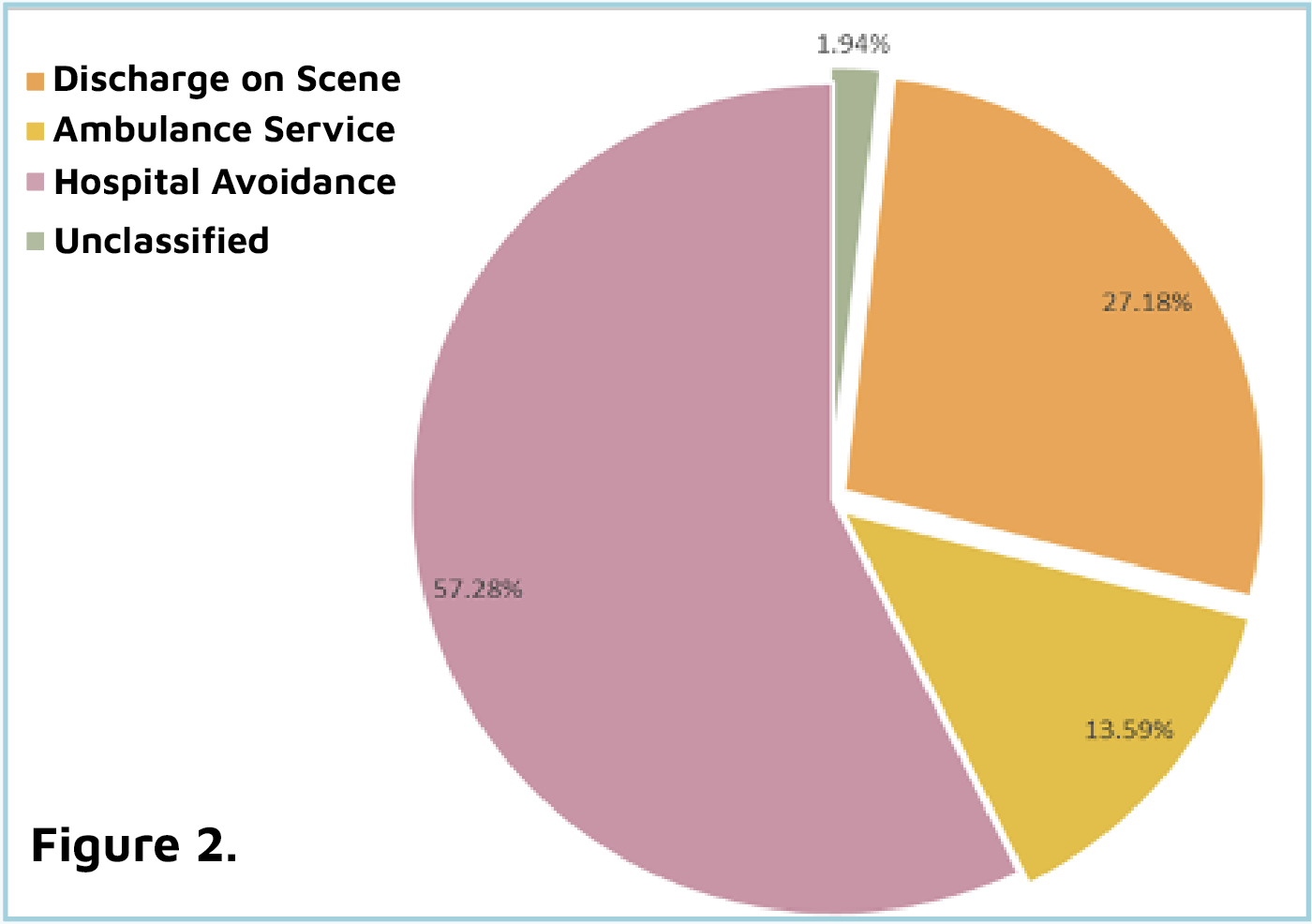 Figure 2 shows all patients without filter and then classified in the same way:
Discharged on Scene: 27.18%
Ambulance Service: 13.59%
Hospital Avoidance: 57.28%
The 'Hospital Avoidance' classification shows those patients where CRP contributed to preventing a potential hospital admission or Ambulance call out.
Conclusions
A single hospital avoidance, based on the National Schedule of NHS Costs 2019-2020 could save up to £3,914 where the below average costs are considered:
The team at the Primary Care Network has been nominated for a Health Service Journal award based on their approach to managing patient pathways with the use of Point of Care Testing (POCT).
With Hospital at Home services and Virtual Wards being developed across the country, POCT is going to play a key role in managing patients and supporting clinicians with their decision-making processes.
---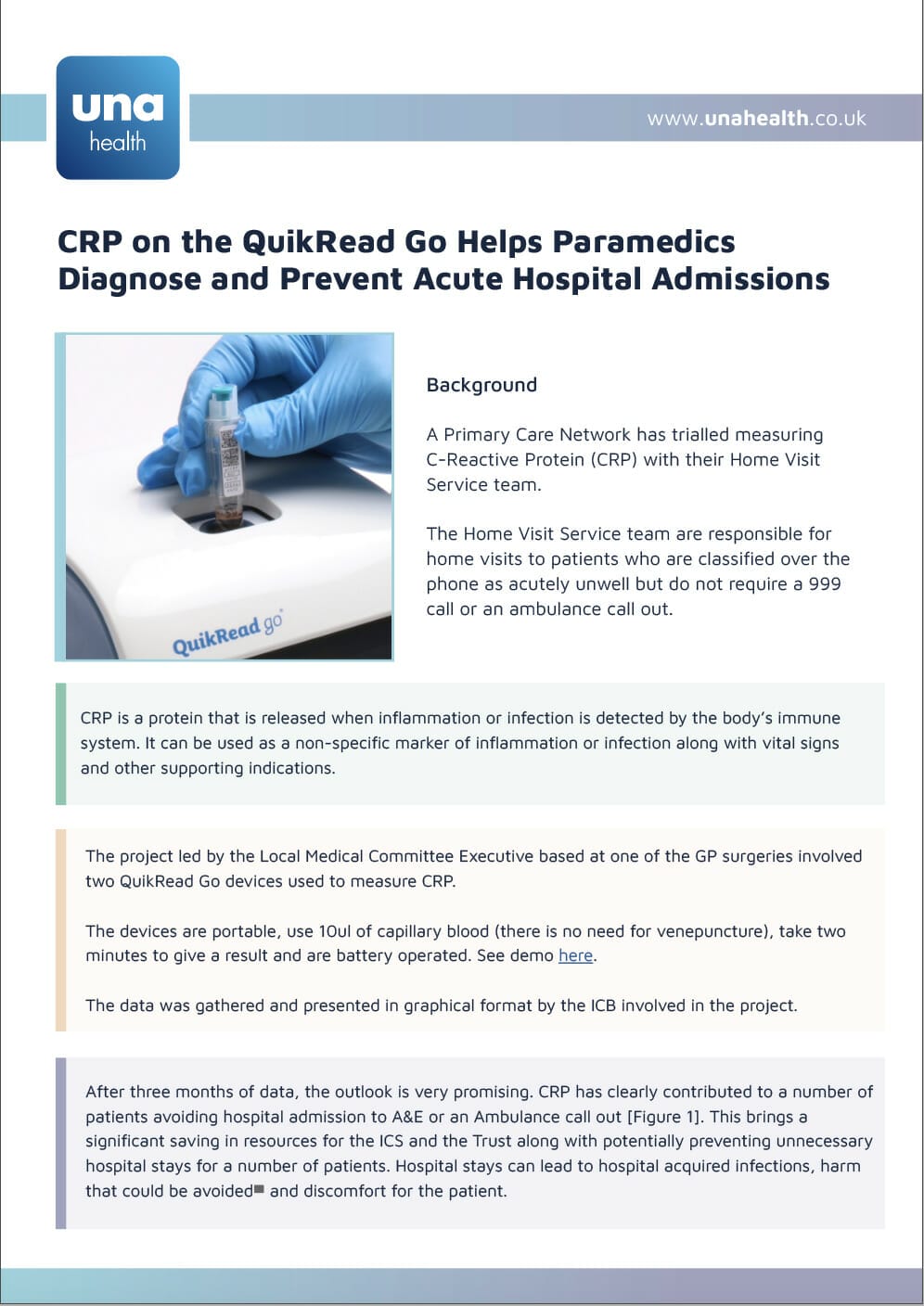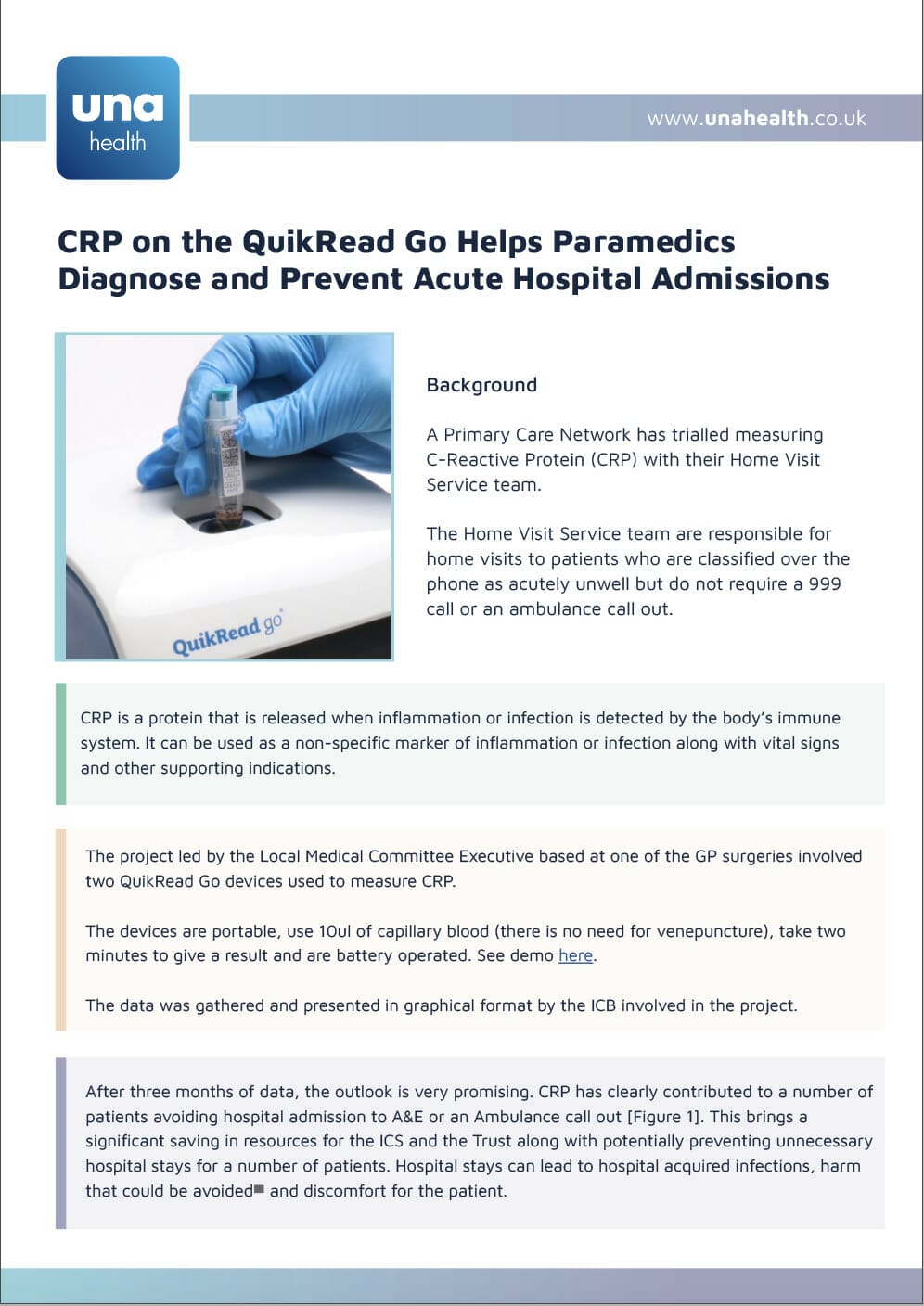 Case study available for download:
---
References and Further Reading:
[1] Implementing a Hospital-at-Home Service to Improve Patient Outcomes, Hockley J, Essenhigh C, BMJ – https://www.britishjournalofnursing.com/content/other/implementing-a-hospital-at-home-service-to-improve-patient-outcomes
NICE Guidance NG115 – https://www.nice.org.uk/guidance/ng115/resources/2019-exceptional-surveillance-of-chronic-obstructive-pulmonary-disease-in-over-16s-diagnosis-and-management-nice-guideline-ng115-pdf-9188206592965
Una Health, QuikRead go easy CRP – A perfect fit for the hospital-at-home model – https://unahealth.co.uk/case-studies/quikread-go-easy-crp-a-perfect-fit-for-the-hospital-at-home-model/