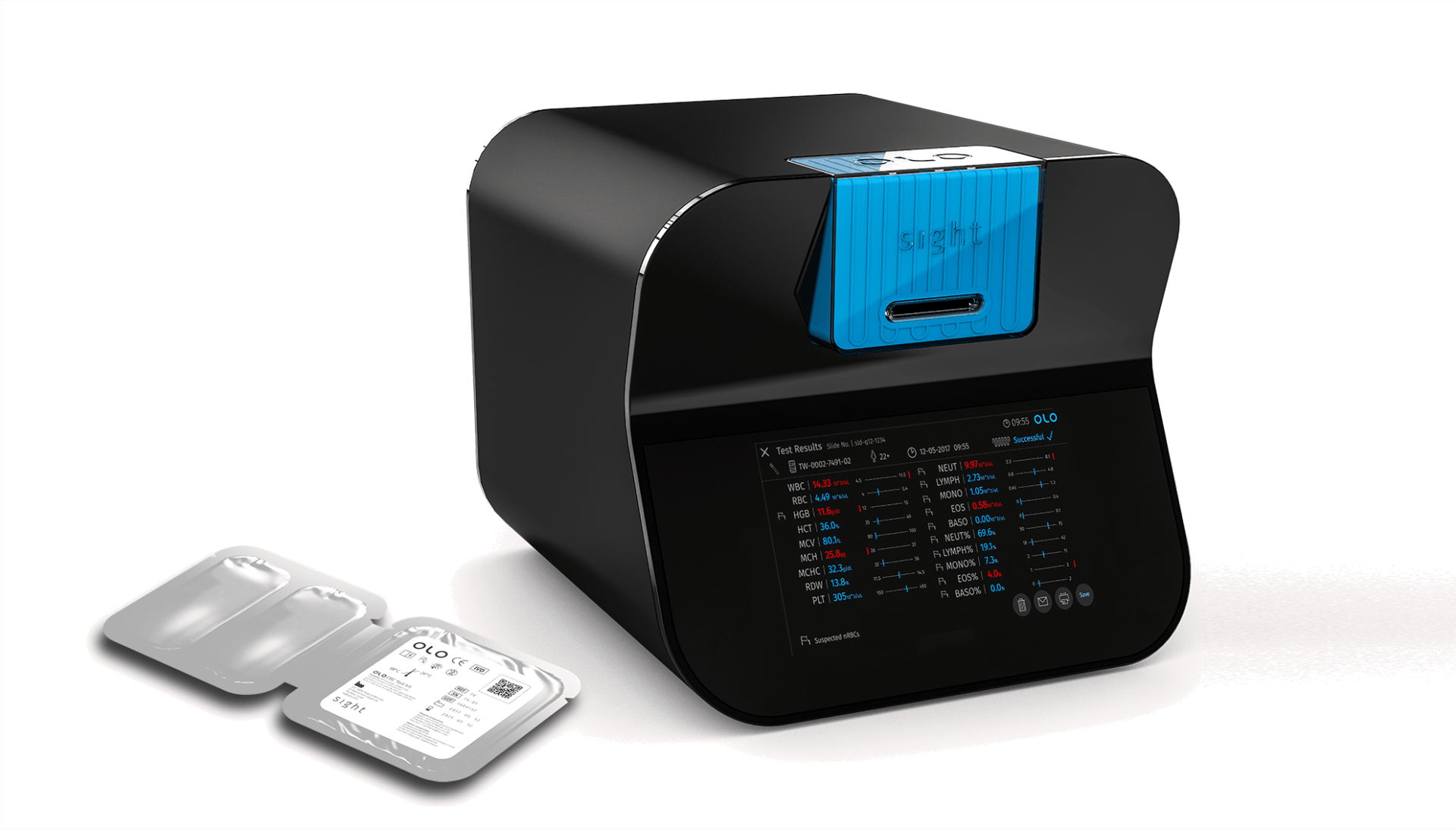 Digital haematology changes the game
The revolutionary point-of-care full blood count analyser OLO® by Sight Diagnostics​® is to be distributed in the UK by Una Health!
OLO offers laboratory grade results in minutes from 2 drops of blood and is the first device to receive FDA clearance for a FBC with a finger prick sample. The manufacturer, Sight, is a blood diagnostics company that uses machine vision and AI to digitise blood, transforming health systems and patient outcomes through fast, convenient and accurate blood testing at the point of care.
Una Health aims to provide innovative point-of-care diagnostics and this device represents cutting edge technology.
OLO supports decentralised testing, for example in community diagnostic hubs, providing patients with earlier testing which will improve patient outcomes and avoid multiple unnecessary visits for blood tests and results.
OLO shifts the treatment paradigm, making the process more efficient by moving the diagnostics close to the patient and providing results within one consultation. The compact device introduces a disposable cartridge, therefore requiring no reagents, tubing, instrument calibration or liquid waste disposal.
"OLO is an AI powered smart system delivering FBC excellence…a Game Changer in the field of haematology! Zero maintenance, 100% confidence in results, 24/7 remote interrogation guarantees performance and reliability."

Suzanne Kelly, Strategy Lead at Una Health who studied Haematology at the Hammersmith Hospital
Una Health are looking forward to a long and successful partnership with Sight.