Fortress Diagnostics RPR (Rapid Plasma Reagin)
Delivering highly accurate results where and when it matters.
Ensuring the best patient journey and patient outcome.
Rapid Plasma Reagin or RPR Card Test from Fortress Diagnostics is part of the Una Health portfolio of tests for infectious diseases that are CE marked, highly accurate and available with a long shelf life. Being low maintenance and eliminating the need for specialist equipment, RPR may be included in the diagnostic algorithm for syphilis detection, as recommended by the UK Standards for Microbiology Investigations[1].
The Fortress Diagnostics Rapid Plasma Reagin or RPR Card Test is a non-treponemal method for the serological detection of syphilis. The antigen – a particulate carbon suspension coated with lipid complexes – agglutinates in the presence of serum reagins. Reagins are antibodies present in the sera of syphilitic patients. Visible agglutination in the form of black clumps which can be viewed macroscopically, indicate the presence of such antibodies in the sample tested.
Syphilis is the fourth most frequent cause of a new diagnosis of sexually transmitted infection (STI) in England and prevalence is increasing; the number of new diagnoses of syphilis for both sexes in England has increased year-on-year, from 2901 cases in 2011 to 8011 cases in 2019.[2]
Resources:
Syphilis Testing Solutions – Download the Brochure
References:
[1] Guidance – UK Standards for Microbiology Investigations (SMIs) V 44: Syphilis serology
[2] Official Statistics – Sexually transmitted infections (STIs): annual data tables
No specialist equipment required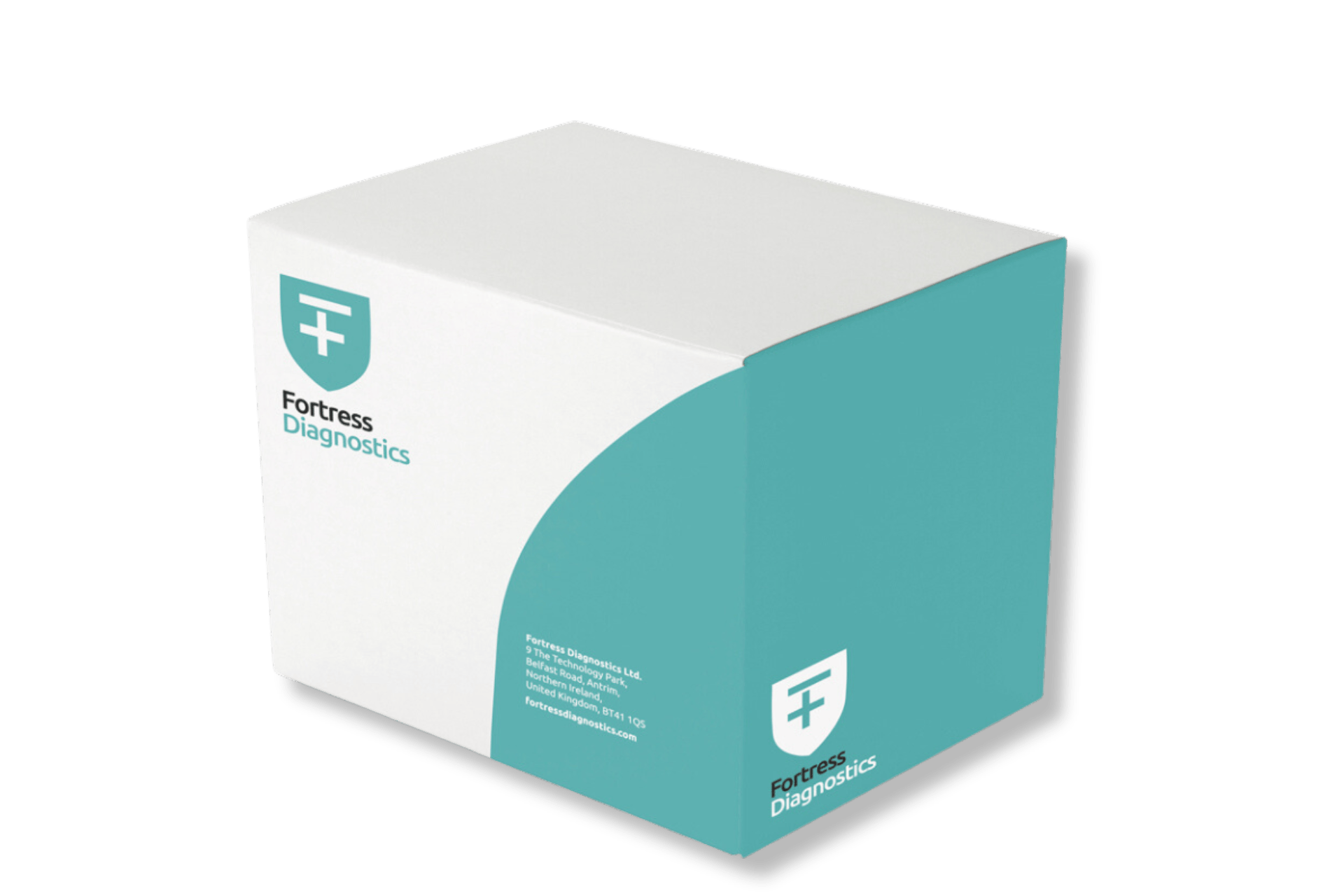 Product Description
Code
Size
Storage
CE Marked