Fortress Diagnostics Citrate
Delivering highly accurate results where and when it matters.
Ensuring the best patient journey and patient outcome.
Fortress Diagnostics Citrate Test has been specifically designed for the measurement of citrate in human urine using the Enzymatic Colorimetric method. The kit is instrumental in assessing citrate levels, an essential parameter in diagnosing and managing various conditions, especially nephrolithiasis and calcium stone disease, where low urinary citrate excretion, known as hypocitraturia, is a common occurrence.
The Fortress Diagnostics Citrate kit is intended for measurement of citrate in human urine by Enzymatic Colorimetric method.
Hypocitraturia or low urinary citrate excretion is a common feature in patients with nephrolithiasis, particularly in those with calcium stone disease. Citrate, a weak acid synthesised within the Krebs' cycle, plays a crucial role in the body's metabolic processes.
The Fortress Diagnostics Citrate Kit provides a precise and reliable means of quantifying citrate levels in human urine, aiding healthcare professionals in understanding and addressing patient needs more effectively. By accurately measuring citrate, the kit assists in identifying cases of hypocitraturia, enabling tailored treatment plans and monitoring progress with greater precision.
No Specialist Equipment Required
Working Stability 3 days at 2-8°C
Measuring Range 0-1600mg/l (0.03-8.34mmol/l)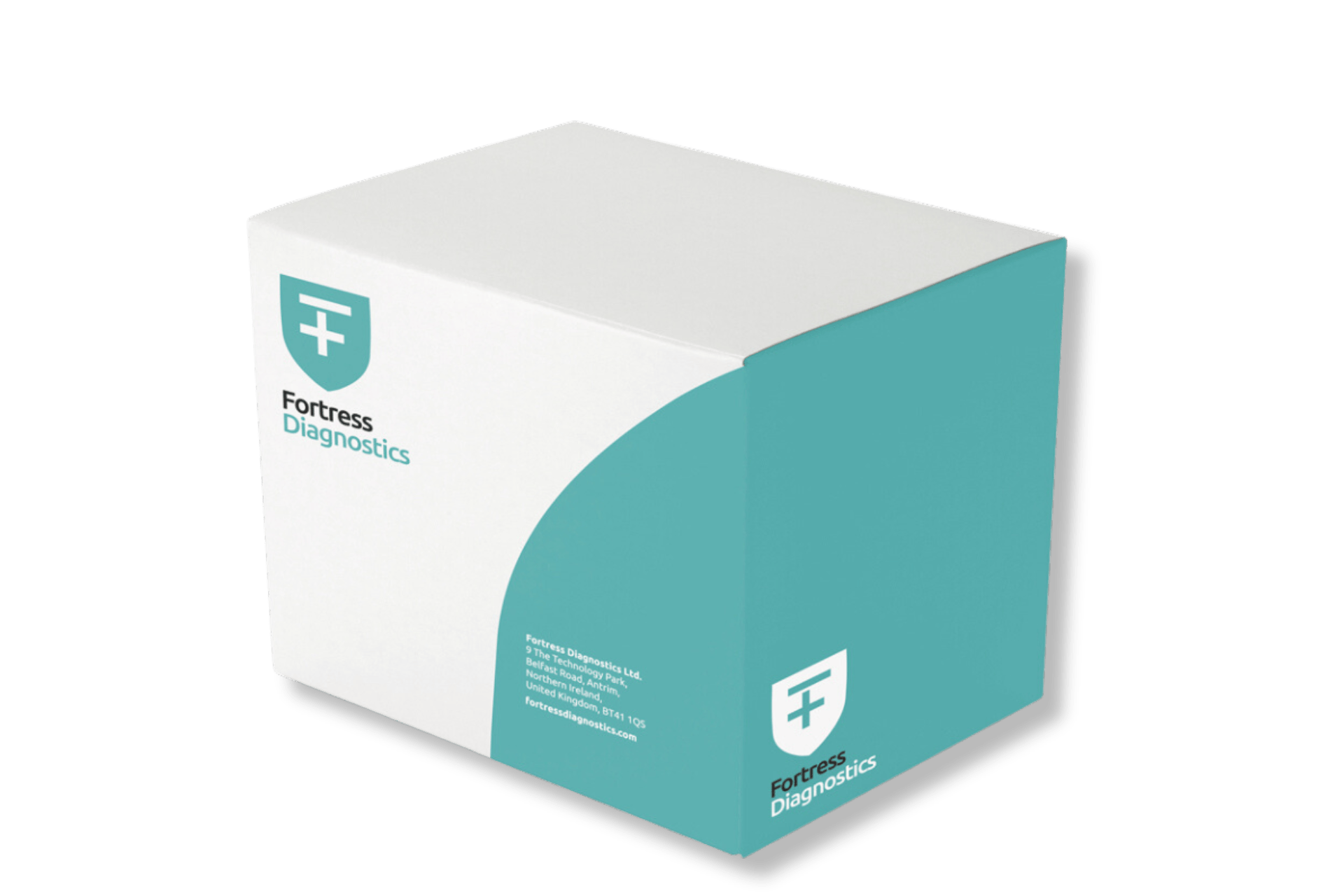 Product Description
Code
Size
Storage
CE Marked
Citrate (Urinary) (L.S) Enzymatic Colorimetric
BXC0120A
R1: 2x10ml; R2: 1x2ml; R3: 2x10ml; 1x5ml, R4: 2x3ml
2-8°C
YES