nal von minden Rapid Tests
Rapid results for almost every branch of medicine. 
The nal von minden GmbH NADAL® rapid tests cover a wide range of clinical conditions for both point of care and laboratory needs.
Whether diagnosing an infectious disease or cancer, right through to a heart attack, the nal von minden rapid tests deliver certainty and peace of mind.
All tests are CE marked, simple to use and are available with a long shelf life. The nal von minden tests are designed to provide easy to read results that can be relied upon in clinical decision making and informing/implementing timely treatment plans.
Delivering rapid results where and when it matters.
Nal von minden Diagnostics Rapid Tests are highly accurate and are available with a long shelf life. Suitable for point-of-care settings and laboratories, where quick and accurate diagnosis can make all the difference, in emergency medical screening or medical facilities with limited resources and laboratories with low test throughput.
Reduces wait times; results available in minutes
High sensitivity & specificity
High quality & easy-to-use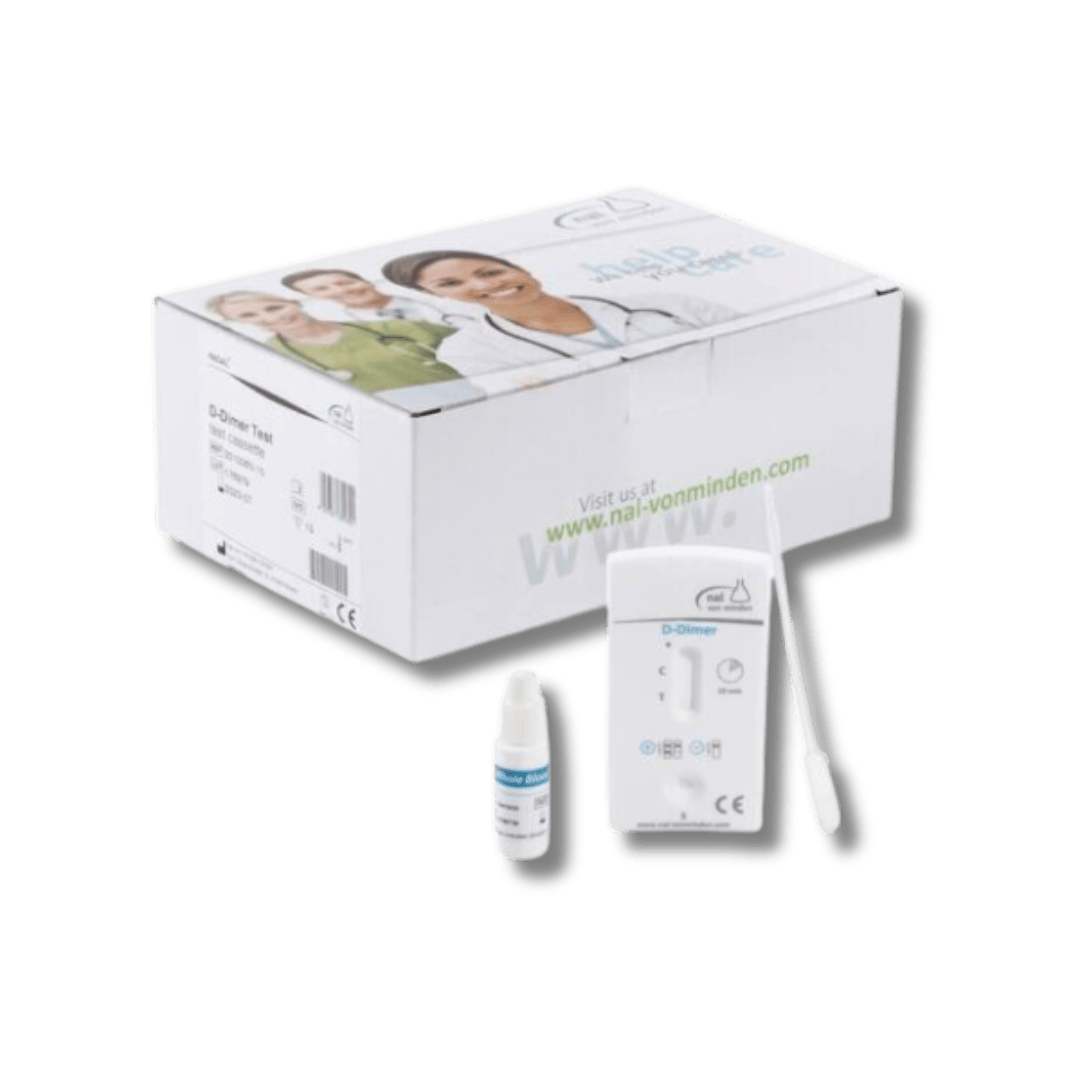 How our complete range of CE Marked Rapid Tests work
Our complete range of rapid tests are designed to give quick and reliable answers on the spot. Early diagnosis allows treatment to be introduced faster and generally reduces the duration and severity of illnesses. In addition, accurate and timely diagnosis can help reduce unnecessary use of antibiotics and supports antimicrobial stewardship alongside reducing the need for costly, unnecessary and uncomfortable lab examinations.
How our complete range of CE Marked Rapid Tests helps
Our range of rapid tests are designed to help across a number of areas including:
Pregnancy monitoring > Early and reliable detection of pregnancy targets medical attention and valuable resources to patients who need them.
Infectious diseases > The human body is constantly exposed to different viral and bacterial infections. Our rapid and reliable bedside tests help to identify patients in need of special medical care and also reduce the unnecessary use of medication.
Gastrointestinal system > Problems in the gastrointestinal system frequently cause non-specific symptoms, which make diagnosis challenging. Based on reliable biomarkers, our tests enable rapid and non-invasive on-site screening of gastrointestinal disorders.
Product Description
Code
Size
CE Marked
Cardiac Combo Cassette tests (Myoglobin, CK-MB and cardiac Troponin I)
282003
5 tests
Yes
E.Coli O157 Rapid Tests - Cassette
501006
10 tests
Yes
Hepatitis A Virus IgG/IgM
622070N-30
30 tests
Yes
INFO® anti-HBs (HBsAb)
622091
40 tests
Yes
Legionella Rapid Test
552020
10 tests
Yes
Nadal® D-Dimer Test
351006N-10
10 tests
Yes
Nadal® D-Dimer Test
351006N-05
5 tests
Yes
NADAL® Calprotectin, test cassette
1212001
10 tests
Yes
NADAL® Chlamydia (CE0197), test cassette
212007
20 tests
Yes
NADAL® CRP, test cassette
311801N-20
20 tests
Yes
NADAL® Enterovirus, test cassette
1222001
10 tests
Yes
NADAL® HSV 2 IgG/IgM, test cassette
1130005N-10
10 tests
Yes
NADAL® HSV 1 IgG/IgM, test cassette
1130004N-10
10 tests
Yes
NADAL® Mononucleosis test
252003N-20
20 tests
Yes
NADAL® Norovirus GI/GII, test cassette
920006N-10
20 tests
Yes
NADAL® Salmonella spp., test cassette
1242001
10 tests
Yes
NADAL® Strep B, test cassette
232001
20 tests
Yes
NADAL® Trichomonas vaginalis, test cassette
840003N-10
10 tests
Yes
NADAL® Tuberculosis IgG/IgM, test cassette
322003N-30
30 tests
Yes
PSA Prostate Specific Antigen Test
602003
20 tests
Yes
Streptococcus pneumoniae Rapid Test
572004N-10
10 tests
Yes