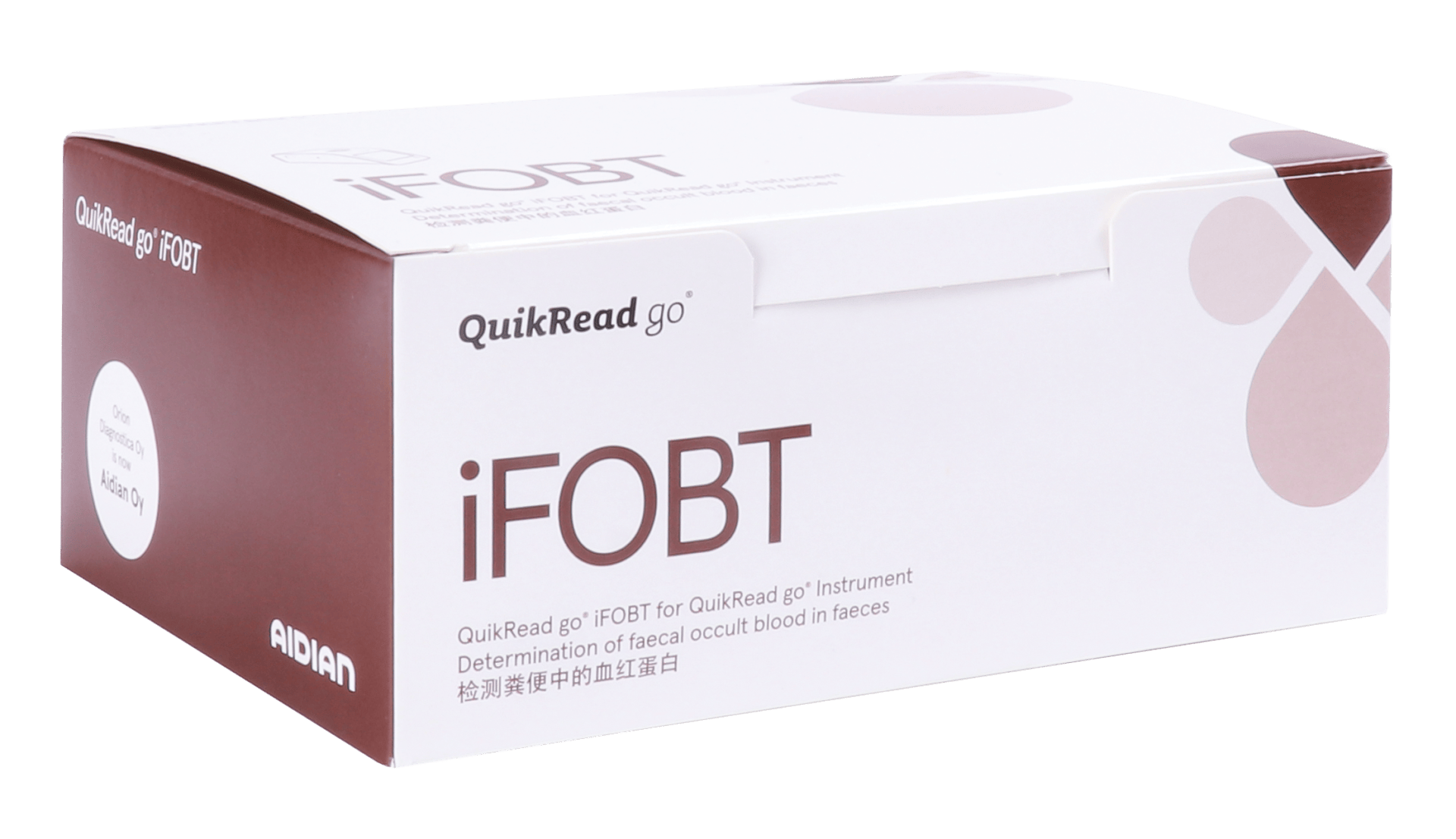 For use in GP, hospital and community screening settings.
Portable, multi-analyte results in under 3 minutes at the patients' bedside.
Near instant results supports patient flow, meaning faster treatment implementation and a better patient pathway, outcome and experience.
QuikRead go iFOBT supports early diagnosis and detection of colorectal cancer and other bowel related conditions:
measuring range between 50-1000ng/ml from faecal samples
immunochemical FIT test
portable, with rapid results
comparable with laboratory FIT testing
"This study has demonstrated the clinical utility of using FIT at the point of care to risk stratify patients. POC FIT may be used in conjunction with clinical assessment. Such application can effectively filter and triage referrals, rationalize investigations, protect endoscopy and radiology capacity, cut costs and improve efficiency within the TWW pathway."

 Maclean, William & Mackenzie, Paul & Limb, Christopher & Zahoor, Zahida & Whyte, Martin & Rockall, Timothy & Benton, Sally & Jourdan, Iain. (2021). Diagnostic accuracy of point of care faecal immunochemical testing using a portable high-speed quantitative analyser for diagnosis in 2-week wait patients. Colorectal Disease. 10.1111/codi.15780.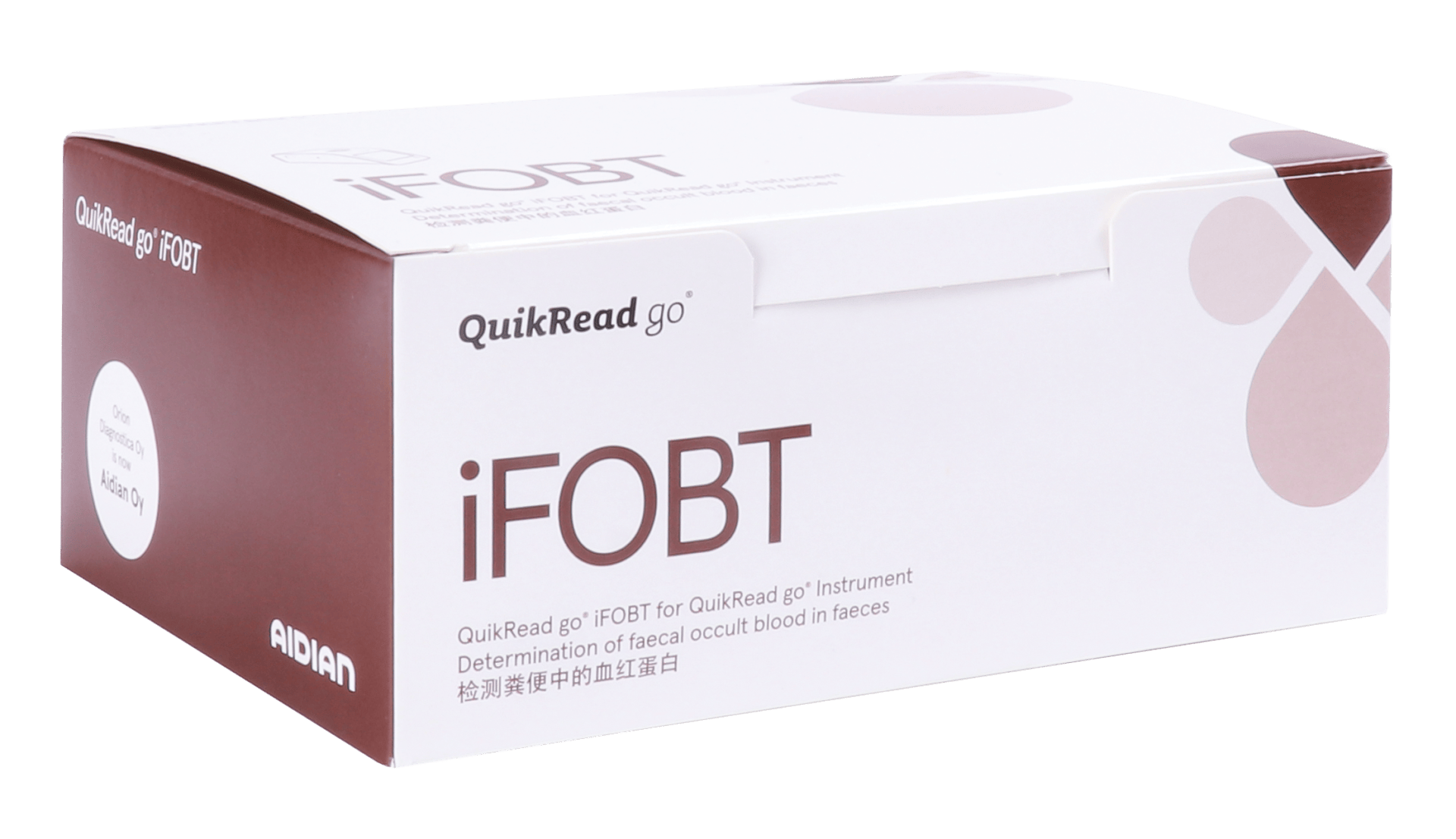 Up to 12 months shelf life