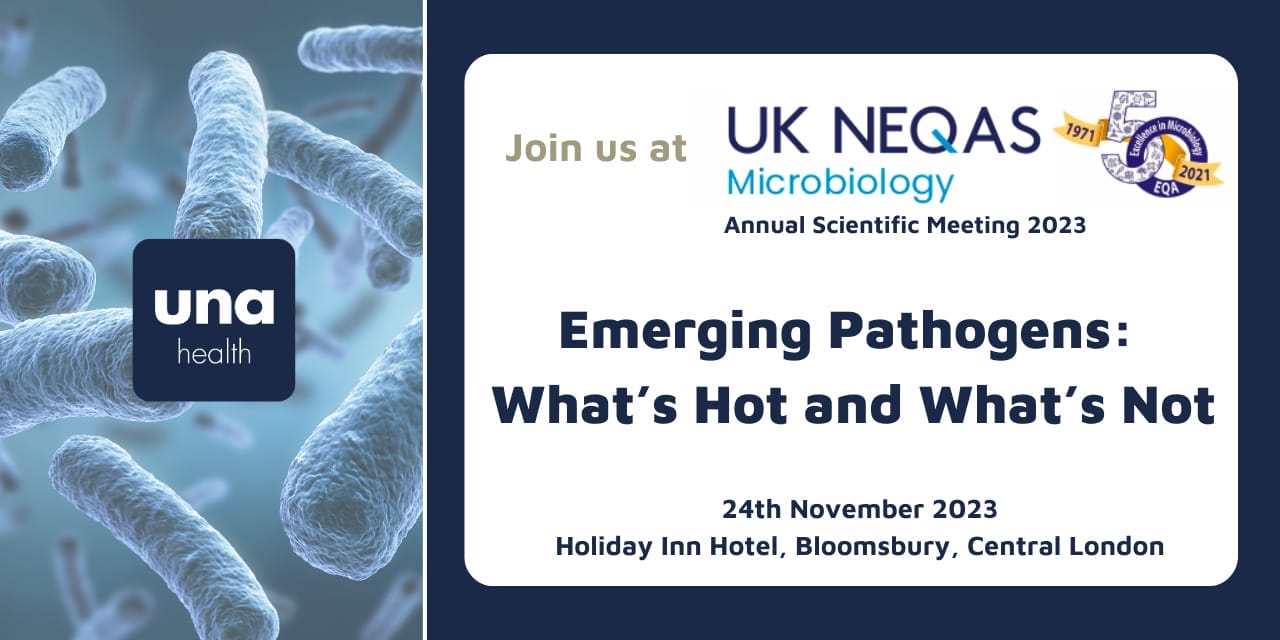 Join us at UK NEQAS Microbiology Meeting: 'Emerging Pathogens – What's Hot and What's Not'
Una Health is delighted to attend UK NEQAS Annual Scientific Meeting: 'Emerging Pathogens – What's Hot and What's Not', taking place on the 24th of November in London.
On the day, delegates will have the opportunity to hear presentations by experts, meet with commercial companies to get an update on the latest technology available, network with other participants, and meet with members of the UK NEQAS Microbiology Division as well as members of their Steering Committee and Advisory Groups.
Join Una Health at this year's UK NEQAS Microbiology meeting and delve into our diverse laboratory diagnostics portfolio, featuring NG Test® CARBA 5 – the highly sensitive rapid test for qualitative detection and differentiation of carbapenemases; and TECHLAB® – the non-invasive diagnostic tests for gastrointestinal diseases, Clostridioides difficile, protozoan parasites, and other agents of foodborne illness. Explore Fortress TPHA HAEMAGGLUTINATION (Syphilis) for detection and titration of antibodies to Treponema pallidum and the Fortress HEV ELISA – a gold standard hepatitis E testing method. Explore KOVA's range of QC and consumables.
We look forward to seeing you there.