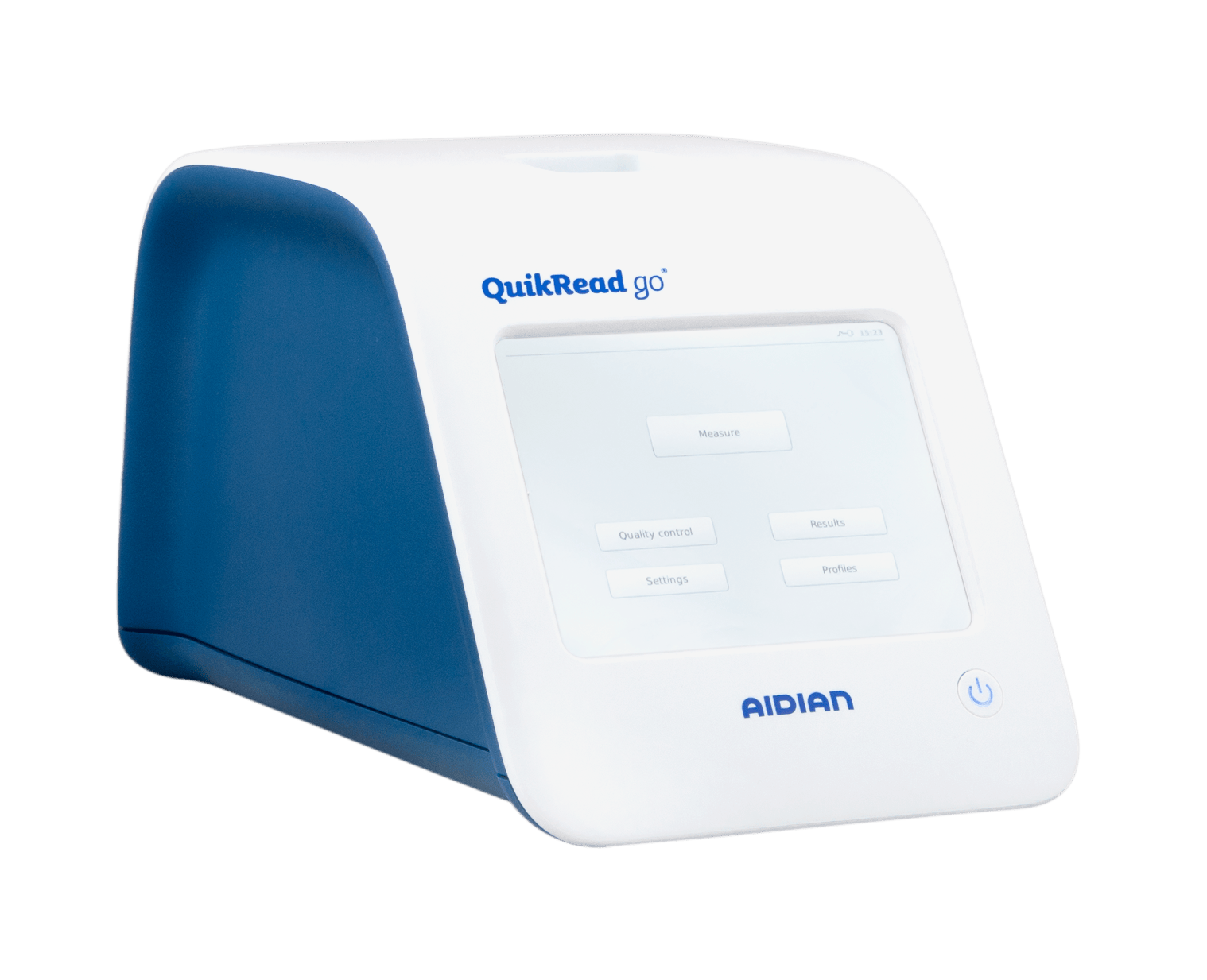 The QuikRead go instrument and ready-to-use kits make a difference to patients in minutes.
The QuikRead Go Instrument is a compact, fully automatic and portable analyser that allows for quantitative and qualitative results with minimal hands-on time or wait to result. The test menu includes CRP, HbA1c, iFOB, Hb and Strep A.
Rapid diagnosis with results in minutes
Fully portable for near patient testing
Wide range of tests available

E-Learning
Managing near patient testing programmes can be time-consuming. Our e-learning programme is designed to reduce the training burden.
This has driven and informed our thinking and is why we've invested in the Una Health E-Learning app. Delivering our training online is more efficient for our business and our customers – ultimately saving time and money, whilst making it easier to keep up to date and compliant with UKAS requirements
Our aim is not only to provide innovative, cost-effective pathology and point-of-care diagnostics to the UK healthcare sector, but also to explore new ways in which our products can be used to improve efficiency and patient outcomes. Our approach to customer care is equally ground-breaking, with a fairness, flexibility and transparency at its heart.
Innovation in the way we approach diagnostics with a focus on challenging traditional pathways.
Adaptable, accessible and flexible to our customer needs; with specialist professionals to add value to your business.
Our friendly and positive attitude means we look for solutions to 'how we can' rather than 'why we can't.
Communication is key here at Una and we work closely with customers and suppliers alike
We have our customers at our heart and are small enough to care yet big enough to cope.
We offer a measurable service, aiming to answer phone calls within 2 rings, respond to enquiries and process orders within 1 working day**.
Sign Up to our Newsletter
Get monthly updates about our latest news and products